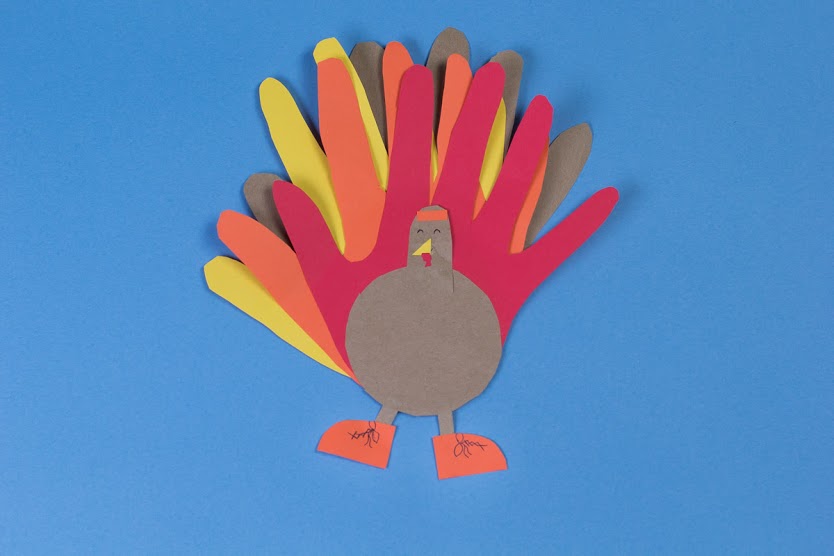 Back in those bright-eyed days of decorating hand-turkeys and constructing paper cornucopias, most of us learned Thanksgiving is a time to be thankful. But if you're stuck at Northwestern over the long, lonely weekend, getting a little wrapped up in Netflix-fueled self-pity is easy. Instead, if you're bumming around Evanston this holiday break, consider making yourself useful.
Turkey goes global
For international students stuck in the United States over Thanksgiving, the sudden turkey feasting might be disorienting. That's why Northwestern's International Office began the "Host an International: Thanksgiving" program in 2009, pairing international students with local families to teach them what all the gobble is about.
"It's a great opportunity for students to connect with the community," says International Office advisor Stephanie Cisneros. "The food is definitely a draw for them to try it out, but students also get to experience and learn about an American tradition."
Last year, 101 undergraduate and graduate students partnered with host families, ranging from Northwestern faculty and alumni to Evanston residents. But with more than 6,000 total international at Northwestern, Cisneros says they're always looking to expand the program.
How you can help: Let your international friends know about this chance to experience Thanksgiving and enjoy a good old-fashioned American meal. For hosting information, contact Stephanie Cisneros, stephanie.cisneros@northwestern.edu.
Turkey Trot
Before those of you staying in Evanston dive into your improvised Thanksgiving feast (Easy Mac and Andy's anyone?), there's a chance to offset some of your gluttony and give back, too.
The Flying Turkey 5K is in its fourth year in Evanston, with about 2,000 people running across Northwestern's campus on Thanksgiving morning. Race organizers are collecting canned goods for Evanston's Harvest Food Pantry and the Evanston Running Club is gathering shoes for not-for-profit Soles4Souls.
A portion of the race's proceeds will be donated to three local organizations: the Harvest Food Pantry, Foundation 65 (benefitting School District 65), and Evanston Swims, a free water safety and instruction program.
Jonathan Cain, race director of the 5K with Jet Events, says the charitable aspects of the race were all a "natural fit," since the company's two owners live in Evanston with their two kids.
How you can help: Register to run online anytime at Evanstonflying5k.com, as well as at the event. Registration costs $40 the day of the race. If you're not feeling motivated, you can volunteer on race day from 7:15 a.m. to 10:30 a.m. Email jcain@mychicagoathelete.com for information.
Putting turkey on the table
Many Evanston residents don't have access to a traditional Thanksgiving meal, but two Northwestern groups try to help out. Roger Boye, Medill professor emeritus-in-service and master of the Communications Residential College has taken residents to volunteer at St. Mary Church in Evanston since 2004, assembling and delivering more than 150 Thanksgiving meals for those in need. Afterwards Boye invites the group of about 15 students to his home for dinner.
"Particularly for freshmen, this is their first big holiday away from home and their families, and it can be a tough holiday," Boye says. "I noticed that doing this, particularly when they make the deliveries, they realize there are a lot of other people who are by themselves."
On a larger scale, Campus Kitchens, a Northwestern student group that uses dining hall leftovers to feed Evanston residents in need, delivers more than 300 meals through their annual TurkeyPalooza.
Donated food collection began in October, and meals are delivered to Campus Kitchens clients and partners like Connections for the Homeless and the YWCA.
"I think giving students the opportunity to do that is great," says Samantha Warren, Campus Kitchens coordinator at Northwestern, "and without us, [the clients] wouldn't be able to put a Thanksgiving meal on the table."
How you can help: If you're a CRC resident, look out for Professor's Boye's Thanksgiving event. Otherwise, you can sign up as an individual or a student group to help out with TurkeyPalooza at cknorthwestern.campuskitchens.volunteerhub.com.
This story will appear in the Fall 2014 issue of North by Northwestern's print magazine.