It's an understatement to say that Chicago's weather is as temperamental as a bride on her wedding day. During the first week of school, young Northwestern women stepped into their skimpy summer dresses to haul themselves to class in sunny weather. Even though the weather is warm in the first month of school, temperatures suddenly freefall as soon as the autumn sun shines. While many Northwestern students take up very similar style, which basically consists of Northwestern sweatshirts and jeans, all you really need is only a few trendy items to stand out in the crowd. Check out this guide to stay ahead of the game!
The Trendy Jock's Highlight: Bomber Jacket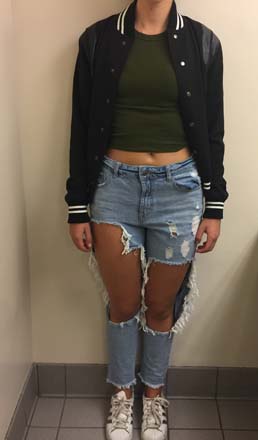 Whether you're a Medillionaire or a Techoid, the jock look is most definitely in. Most students at Northwestern that walk around campus often bare an offbeat but strangely put-together look. If you are into dressing down, but also into looking cute, then the jock look is just for you. The bomber is definitely the best article of clothing to own to keep it casual and cool. The bomber jacket can be paired with almost anything, but it looks the best with ripped and cuffed denim boyfriend jeans. Another great option is to pair the bomber with raunchy graphic tees or spaghetti strapped bodysuits. To complete this look, don't forget to throw on a pair of Doc Martens or beaten up Converses.
The Sporty Look's Highlight: French Braids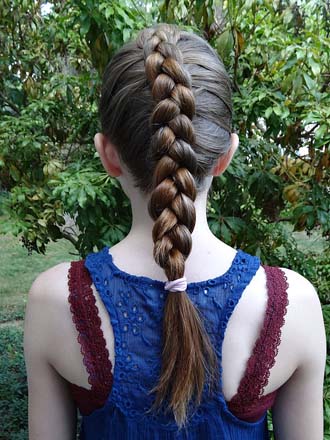 Do you hit SPAC on a daily basis? Are you always struggling between looking cute and looking sweaty? Unless you live under a rock, sportswear is in. Many Northwestern students cannot afford the "Yoga Mom" look, so the perfect cute sporty fall outfit for college girls always consists of spandex leggings. Whether they're black, mesh, striped or colorful, people will stop and do a double take at your toned legs. The leggings can go with anything, though many students' favorite is backless tanks bearing a colorful sports bra.
The key to differentiating yourself from the crowd is to tie your hair up in Kylie Jenner-style Dutch braids and throw on a pair of effective workout sneakers such as New Balance or Asics. Now you are ready to hit the gym (or class!) in no time.
The Girly Look's Highlight: Cut-out T-Shirt Dress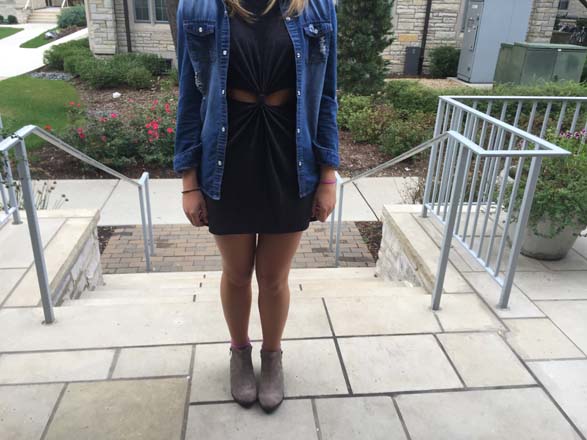 So your crush just ends up in your economics discussion class! You want to look impressive, but can't decide among all your basic items. Before summer is officially over, pick out that cut-out t-shirt dress. Just match it with a chambray shirt and pair it with some neutral booties. The booties will accentuate your legs while the chambray shirt will make you stylish while still keeping you warm.
The Nighttime Look's Highlight: Lace-Up Long Sleeve Shirt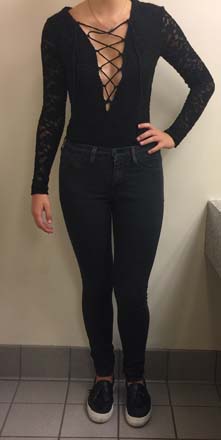 For freshmen, Thursday nights are definitely reserved for the Deuce. For non-freshmen, Deuce is probably an option in the past and you will more likely end up at Nevin's or an apartment. Either way, there is one particular outfit that will make you the hottest girl in the bar, no matter who you are. The long sleeve lace-up shirt is a hot commodity in stores all around. If you find it a little revealing, consider the upside: it will keep you semi-warm and give you a nighttime look that's on point. The lace-up top goes with anything from a flare olive-green skirt to black jeans. Even though heels or sandals will absolutely perfect this outfit, you probably run the risk of having them ruined the second you step into the bar. Now that you're still in college, invest in a pair of cheap but stylish sneakers like Supergas or Converse. Do not fuss about their colors though, because trust me, they will turn grey no matter how many times you wash them.