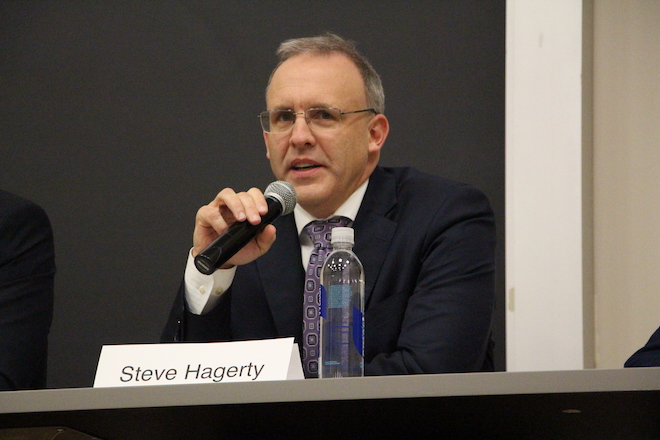 If you're tired of all of those "Hagerty For Mayor" posters taped on the ground across campus, you're in luck.
After a very tight race between Mark Tendam and Steve Hagerty for Evanston mayor, Hagerty made it through the homestretch and came out on top by only 163 votes.
Before deciding to pursue the mayorship, Hagerty ran his own small business, disaster management firm Hagerty Consulting, and will likely bring his business knowledge to the position.
Devon Reid won by a larger lead for city clerk over Rodney Greene, the incumbent of nine years. The District 65 referendum passed by a large margin and will increase property taxes by about 0.49 percent to combat estimated deficits in the current District 65 budget.
According to Evanston Now, "voting today set a modern-day record for a municipal election in Evanston," with nearly 38 percent of registered voters casting ballots.