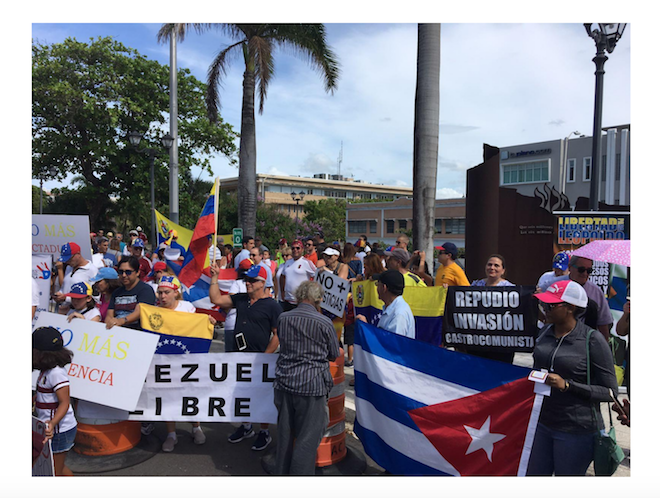 Augusto Pinochet, Fidel Castro, Hugo Chávez and Juan Perón are all names of infamous authoritarian Latin American leaders. Now, Nicolás Maduro, president of Venezuela, is about to be added to the list as his military regime is increasingly angering protesters across the country. Venezuela, a country that was once a democratic nation sitting atop one of the world's largest oil reserves, has devolved into a state of absolute crisis due to an extremely corrupt government, food and medical shortages, sky-high crime rates and upheaval amongst the citizens who have not fled to foreign nations.
This past week alone, protests in the form of marches against President Nicolas Maduro's administration have escalated significantly, and some even turned violent. The government met protestors from the opposition with tear gas, water cannons and even bullets. On April 19, at least three civilians were killed during protests, including Carlos Moreno, 17, who was shot and killed by a pro-government gang, according to The New York Times.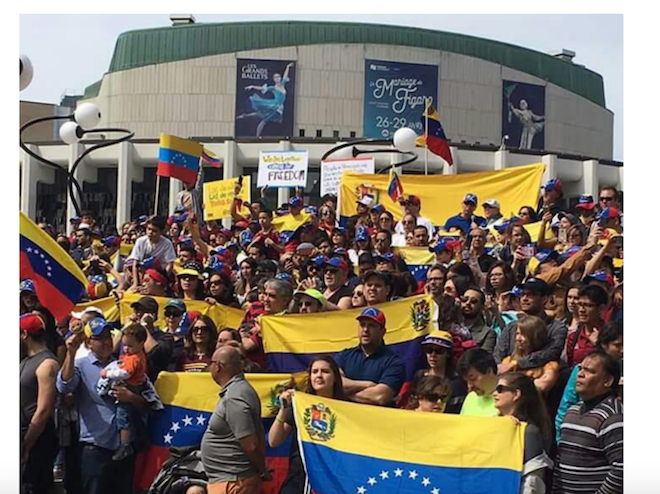 Demonstration leaders called this week's events "the mother of all protests," with civilians overflowing the streets of Caracas, the capital of Venezuela located on the northern coast of the country. Many wore gas masks to protect themselves from tear gas, and some fought back with homemade firebombs. All of this unrest did not just happen overnight, though national media outlets have recently started covering it in earnest.
Many Venezuelan immigrants sensed the derailment of their country years ago and have since moved to the U.S. and other democratic nations. The ones who left now face the reality of having family in a country overwhelmed by political unrest.
Rifka Cook, a Spanish professor at Northwestern, grew up in Caracas and worked at the Universidad de Oriente before moving to the U.S. in 1998.
"I came [to the U.S.] 19 years ago, and I told my family to move and leave the country because the situation was getting worse than Cuba," Cook said. "And they said 'No, it never will happen.' And now, the situation is really bad."
Caracas is now the hotbed of protests in Venezuela. Citizens began widely protesting government decisions soon after Maduro was elected president in 2013. Since then, protests have only escalated, especially at universities.
"Students have the power to complain and make demonstrations," Cook said. "In no university in Venezuela will you see a police car because the university is autonomous, and no authority can go into the university. If they go, they tell them, 'Listen, if you come in we will kill you.' So the kids go, and they can burn the cars and the police leave. Right now, [the police] are scared. So what do they do? They just close the universities."
"You can leave Venezuela," Cook said. "You can leave the country as far as you have your passport and you show them that you will 'come back.' So many people that live in the country buy a round-trip ticket somewhere, but they never come back. Now I want to go back also and my friends said, 'Rifka don't go, don't go because maybe you will not be able to leave.'"
A local perspective
Benoit Angulo, owner of La Cocinita Venezuelan Restaurant in Evanston, moved from Venezuela to the U.S. 17 years ago.
"Seventeen years ago was not the Venezuela I grew up in," Angulo said. "I had two jobs, I went to school. The way that the political landscape was shifting, it seemed like it could go well, but even then there wasn't a long-term prospect."
Since Angulo left, the Venezuelan economy continued to crumble. Since the last time he visited in 2011, he said that conditions have gone from bad to worse. Access to food and other goods has become scarce.
"In Caracas, everything over there is up for grabs," Angulo said. "They'll take anything and everything you have on you, including your life, for nothing. The last week of last year, my dad stood in line for six and a half hours, walked into the store and all that was left was butter."
Food is not the only scarcity in Venezuela. Medicine and other essential goods are nearly inaccessible to civilians, and many with family outside the country rely on smuggled goods as their only means of survival.
"The family that we help the most are my grandparents because they're retired, so they have no real source of income now," said Northwestern sophomore Miguel Alberto*.
Alberto was born in Caracas and moved to the U.S. at 6 years old. Although his parents also live in the U.S. with him, his grandparents and other extended family still reside in Venezuela.
"My parents basically have to pay smugglers to smuggle in food and medicine from the U.S. because there's no medicine in Venezuela," he said. "Recently, my grandpa got pneumonia, so my parents had to smuggle in medicine just so that he wouldn't die."
Looking Forward
As for the uncertain future of the country, many Venezuelans are worried that the protests won't be enough to oust Maduro from his position of power.
"I think it's reaching a breaking point," Angulo said about Venezuela's deteriorating situation. "It's reaching a point where people are realizing that these people in the government are just essentially ruining their lives. It's gonna take such a long time to rebuild what they've destroyed, what they've done."
It wasn't until very recently that international news organizations started covering the protests, which is due to the censura, or government censorship of the media, according to Cook.
"The government doesn't allow anybody to take news from outside," Cook said. "I mean, I know because I have WhatsApp, and on WhatsApp you can send pictures; you can see the people who go into the protests, their cameras and videos."
Alberto also has his own thoughts on why Venezuela has not received as much press lately.
"It's because Venezuela isn't a hotspot," he said. "Until it gets uglier, no one's gonna care. It sounds like Syria because they didn't get coverage until the civil war. I hope this doesn't happen to Venezuela."
Regardless, as the tension between protesters and Maduro's government continues to escalate, citizens of various Venezuelan cities will continue to suffer hardships and deteriorating living conditions.
"The hardest part for my parents is hearing about my grandparents' lives deteriorating and not being able to do anything about it," Alberto said. "My family was smart and saved money before everything got bad. My parents do the best that they can, but up to a point there's not much we can do but sit, watch and hope."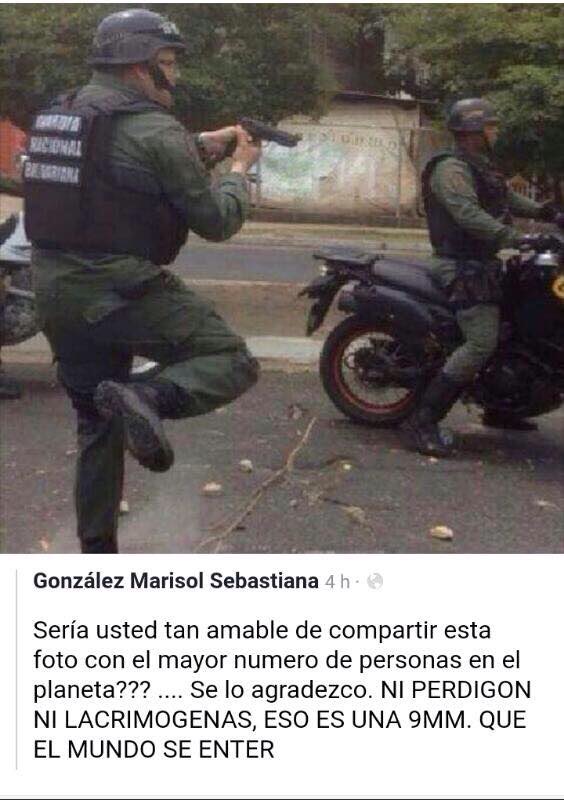 Editor's note: A name has been changed to protect a student's identiy. Additionally, the original version of this article referenced César Chávez in the first paragraph. This is incorrect and has been corrected to Hugo Chávez as of 10:38 p.m. NBN regrets the error.