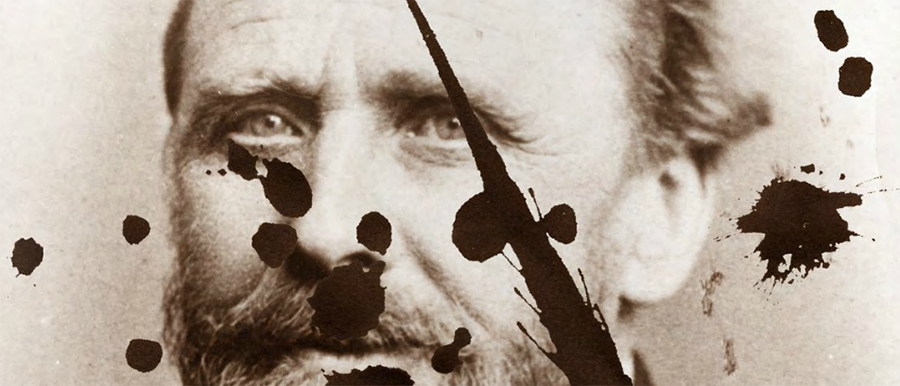 ---
The success and potential of One Book One Northwestern
by Abby Stratton
Northwestern's One Book One Northwestern program began in 2005 in an attempt to reach the entire Northwestern community through one book read by the entire freshman class. This year, Thomas King's The Inconvenient Indian was chosen to be the focus of 2015-2016 One Book programming and outreach.
Based on my conversations with involved students and faculty, choosing King's novel was a response, on some level, to controversy surrounding the history of Northwestern's founder, John Evans, and other issues brought up by the Native American Outreach and Inclusion Task Force. The task force has brought about a new dialogue surrounding Native American students at Northwestern and has contributed to discussion on stereotypes and diversity across campus. Additionally, it has brought awareness to both the historical and contemporary issues facing the Native American community in Chicago and across the country.
Professor Loren Ghiglione, the One Book steering committee chair for this year, said the One Book programming for this year has "diminished the ignorance of the Northwestern community and stimulated a healthy conversation on campus about Native issues." Yet, Ghiglione acknowledged that "much more remains to be done."
But it is not just staff members who have commented on the changed dialogue. Forrest Bruce, the president of Northwestern's Native American and Indigenous Students Association (NAISA), has been pleased with the One Book programming because it has given Native issues a larger platform on campus. Because the freshman class read Thomas King's book, Native issues "are one of the hottest topics on campus this year." Despite the relatively small number of Native students on campus, Bruce said he for one has "appreciated the attention" and hopes the momentum gained by One Book will continue in the future.
Students and the general populations have plenty of misconceptions about Native American people. However, it is the general lack of knowledge that, according to Bruce, is most frustrating. The dialogue created by One Book has been healthy in beginning to relieve this lack of knowledge at Northwestern. The Inconvenient Indian, specifically, attempts to shatter the stereotype of the "dead Indian" that only exists in history, removing Native Americans from a modern context.
These are stereotypes One Book programming seeks to combat. The general population has the perception of Native people as being non-modern and not living in cities but only on reservations. Their stereotype seems to be limited to a Hollywood-esque, historical image of Native Americans during the era of colonization. One Book events such as the performance by Chicago-based rapper and Sicangu Lakota tribe member Frank Waln have been combatting these stereotypes and encouraging a discourse on what it means to be a Native American in Chicago.
The popularity of King's book and this year's One Book events has much to do with the variety of programming that is available to students from every school. These events have interested students and also brought members of Chicago's Native American community to campus. In particular, Frank Waln's performance was well attended and compelling for a wide range of students. Additionally, One Book programming and the task force have increased the number of relevant courses offered this year.
But despite this positive change, Bruce and other members of NAISA have been expected to bear a disproportionate burden in educating the more general campus population. Even though they are not official sponsors of all One Book events, they have been expected to be responsible for this movement to help educate the student body that they are members of themselves.
Ultimately, I think One Book has made a commendable effort to begin a dialogue on Native American issues on campus. Although this dialogue was, in many ways, a response to controversy, I think the response is a positive thing.
Instead of ignoring the issues of Native students because they are such a small group on our campus, instead of silencing them, One Book opened up opportunities for them to be seen and heard, for the controversy to be discussed campus-wide. One Book, the Native American Outreach and Inclusion Task Force and the possible implementation of a Social Inequalities and Diversities distribution requirement are all constructive responses by the university to student concerns, something I hope to see more of in the future. Compared to last year's One Book, Whistling Vivaldi, the programming for The Inconvenient Indian seems to be fostering a dialogue that can hopefully be continued next year with a new book which will hopefully address a new and equally important issue.
Northwestern and Chicago history is Native history
by Asha Sawhney
From my experience engaging in dialogue over the John Evans renaming proposals, I have seen how the dominant narrative consistently excludes Native American voices. For those who may not know, John Evans was the Governor of the Territory of Colorado in 1864, when U.S. Army cavalry soldiers slaughtered 150 Cheyenne and Arapaho Native Americans, most of whom were women and children. Evans refused to acknowledge the massacre, attempted to justify it and was forced to resign his position in the wake of what would come to be known as the Sand Creek Massacre.
Before his governorship, Evans was on the board of Methodists who founded Northwestern University, of which he was the first president. His initial purchase of land near Lake Michigan makes him the founder and namesake of the City of Evanston as well.
A common objection to the suggested renaming of the John Evans Alumni Center and the Evans Room in Norris is that we should be able to separate the history of the Sand Creek Massacre from Evan's contribution to the University. I firmly object to this notion; the history of Northwestern and the history of its founder's support of genocide is one and the same. To suggest that we should favor John Evans' role in building the University over his role in this massacre is to imply that Native American history is lesser and can be removed from the dominant narrative whenever it proves to be inconvenient.
Native issues are also not given the weight they deserve in academia. English and American Studies Professor Kelly Wisecup noted that Native American and Indigenous Studies faculty often face the misconception that their area of study is not a field in its own right, and there is a lack of knowledge about the kinds of collaborative research that is foundational to Native Studies scholarship.
Although I stand in staunch opposition to the silencing of Native history, it's easy to see how our country's greater history of colonialism makes this phenomenon almost natural. After all, Evanston is in the greater Chicago area, a place where Native experiences have been carefully extracted from mainstream consciousness. While it is true that Illinois is a state with no federally recognized tribes or reservations, Native Americans were here when settlers began to build, and they are still here now.
Before colonization, the Chicago area was home to many nations including the Potawatomi, Miami and Illinois. These nations were deceived into surrendering their land through various treaties, and their numbers were decimated, but not entirely eliminated, by disease and warfare. Natives went on to play a prominent but under-recognized role in the construction of the 1893 Chicago World's Fair. The exploitation of Indian labour and exoticization of Indian cultures led Simon Pokagon, a Potawatomi advocate, to give a speech at the Exposition called Red Man's Greeting, shaming the maltreatment of his people.
Later on, in the 1950s, Chicago became an urban relocation center for Natives displaced by the Indian Relocation Act which terminated the status of many tribes on reservations nationwide. In 1953, the American Indian Center was founded in order to foster a community space and provide access to services for the multi-ethnic Native population. The city is also home to an American Indian Health Service clinic that serves this population. At the end of the twentieth century, there were an estimated 40,000 Native Americans in the Chicago area.
This year's events sponsored by One Book have brought community members from the AIC and beyond to campus, which is an important step of re-introducing the previously overlooked connection our campus has to Native communities. I encourage my peers to attend these events and take some time to acquaint themselves with the dynamic and living history of Native folks nearby.
To them, John Evans is more than a name – he is a symbol of intergenerational trauma. Most of us would not immediately know this, because we have the privilege of being able to be unaware of this country's genocidal history. I hope that with the continuing programming, however, we can attempt to challenge these inherited norms and rethink Northwestern's place and complacency in this collective trauma.