Living in the cold, windy Chicago area, can Northwestern students still be fashionable while keeping themselves warm?
Going back and forth between classes and activities, students wear down coats, wool hats, gloves, scarves, looking down as they walk down Sheridan Road as quickly as possible. And for these students, the weather doesn't stop them from making fashionable choices.
Marc Chicoine, a Communication and Weinberg sophomore from San Francisco, combines western urban fashion with the hip-hop style. He wears blue jeans with a black motorcycle jacket inside and a pair of Nike sneakers. "I like hip-hop music," Chicoine says. "I also love dancing and B-boy." To keep both warm and fashionable, he says, "Layers are always the key."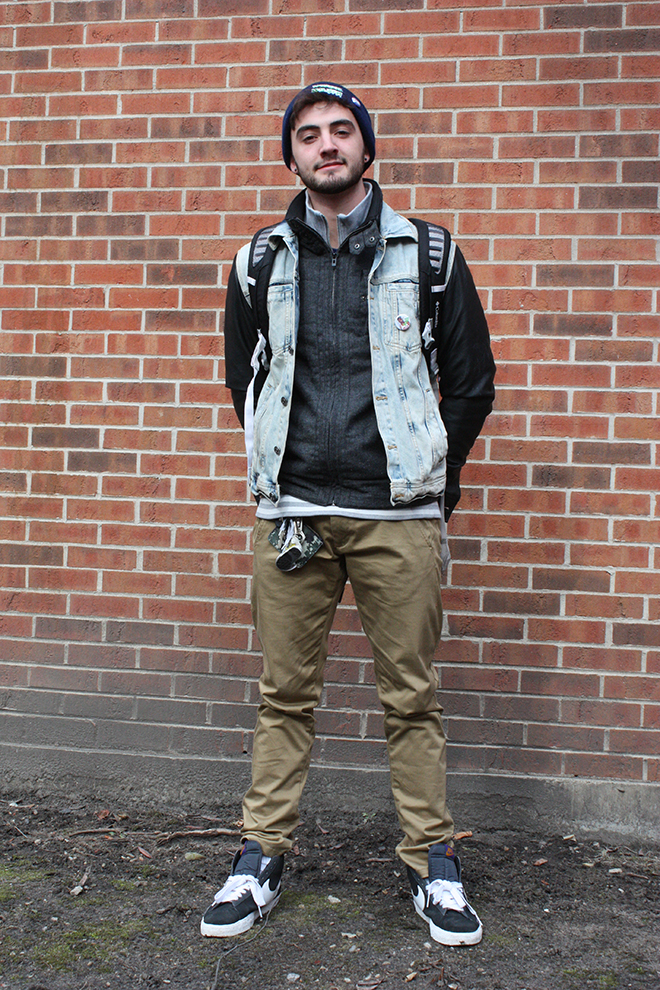 Second-year doctoral student Susanna Sacks also points out layers as a way to balance warmth and fashion. She wears a yellow peacoat, a striped cardigan, a gray skirt with leggings and ankle boots. Sacks says she is a fan of skirts. However, if it is colder, she will wear tights.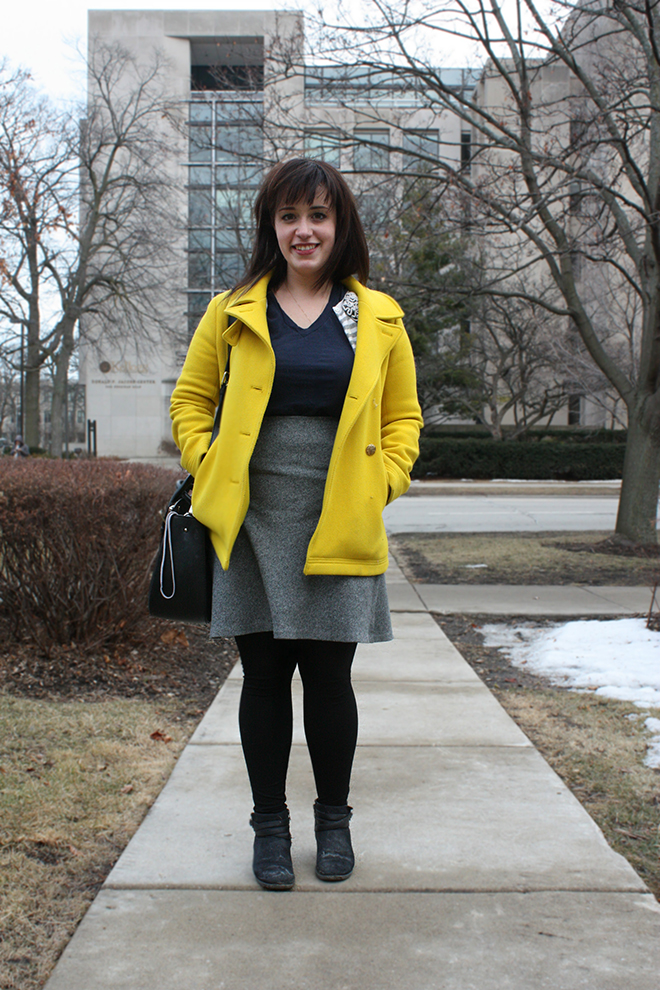 Weinberg junior Rebecca Way bought her wool knit gloves and hats from CVS in downtown Evanston. She suggests wearing something colorful and fun "to feel like smiling and not blending into the snow." She also mentions that sometimes when people wear glasses, their hair become helpless in protecting their faces from hurts by the wind. In this case, it is good to have a neck warmer for wrapping around necks and faces.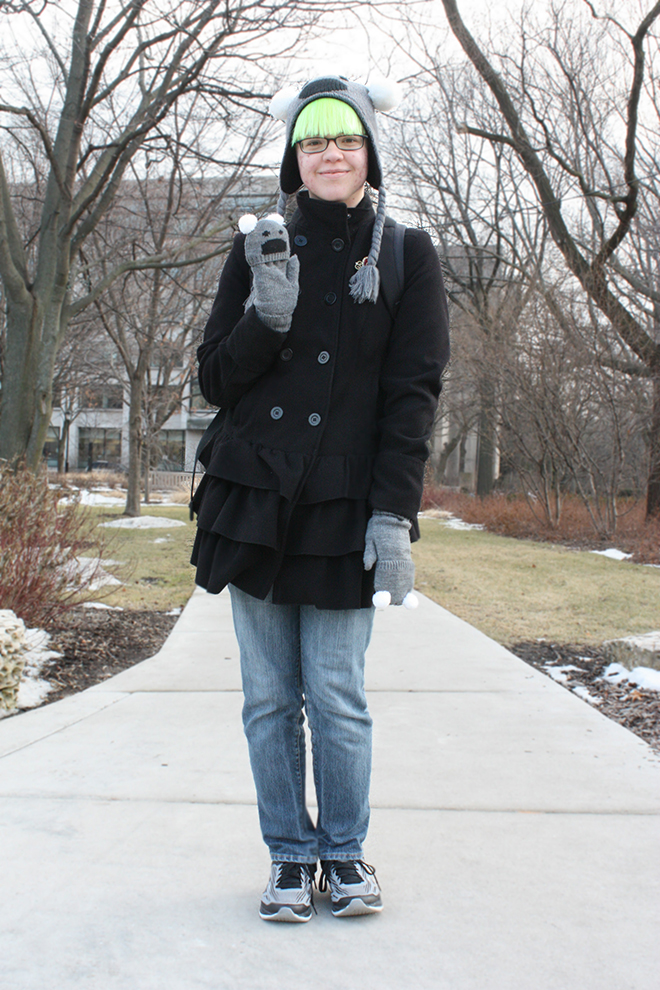 "My headphones keep me warm," says Weinberg freshman Zhen Qin, who wears headphones, a blue woolen coat and a long black dress. "Also, I wear thick sweater and knee-high boots inside my coat. The sweater inside is for warmth. The coat is just for beauty."