There's no better way to explore Chicago than by foot. Better yet, jog—and reward yourself for burning all those calories with a hearty meal. Here are seven running routes and brunch destinations to visit along the way.
Lincoln Park
Distance: 4.5 miles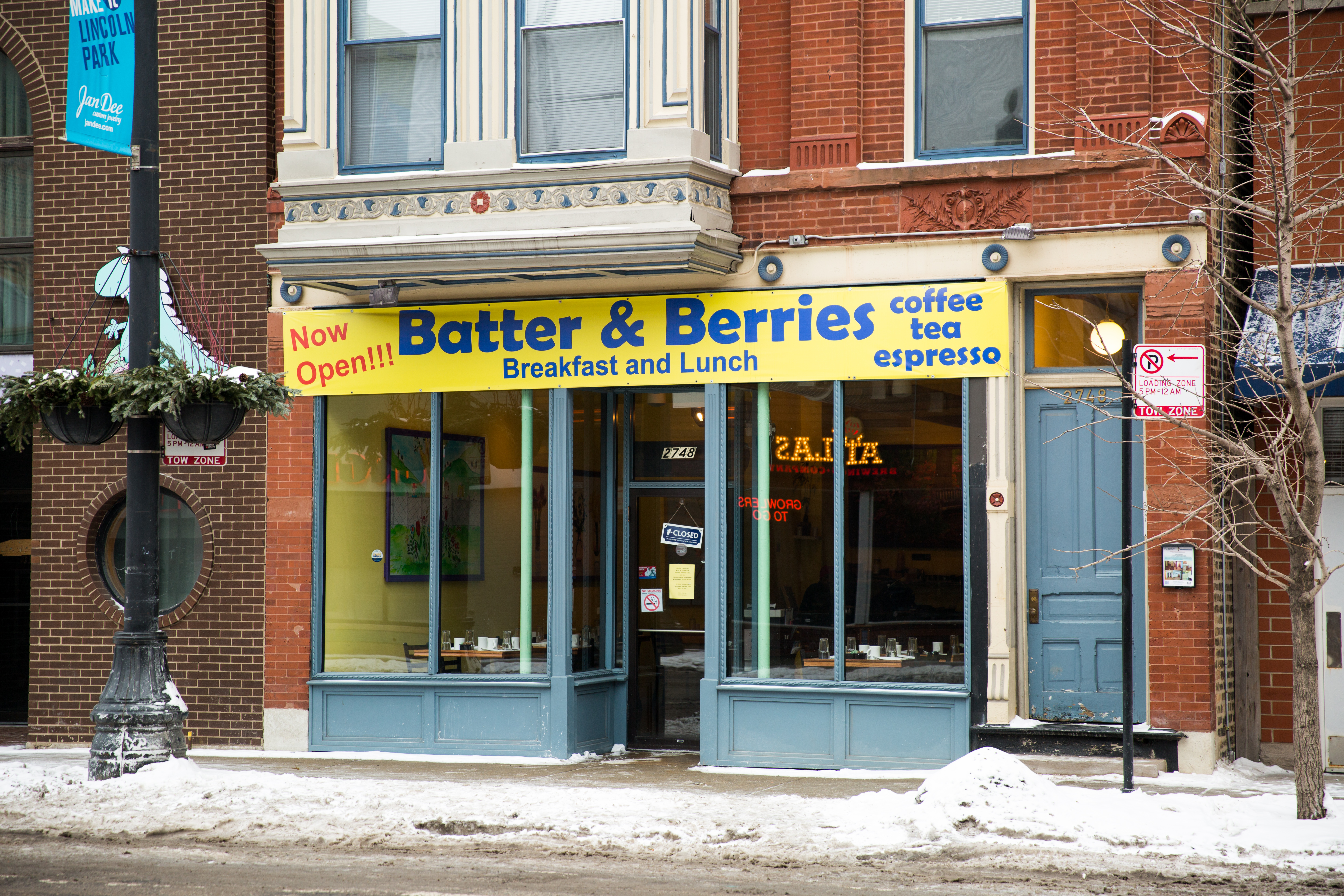 Get off the El at Fullerton and run east toward the lake. Enjoy Lincoln Park's zoo and conservatory, both scenic spots nestled in the middle of the city. Run south along Lakeshore Drive to North Avenue Beach, then northwest along Lincoln Av­enue toward Batter & Berries (2748 N. Lincoln Ave.), a breakfast spot known for its French toast flight. You get extra credit if you run through Lincoln Park Zoo.
Evanston North
Distance: 2.7 miles
If you want a short, easy run, start by jogging north along Sheridan Road, turn left on Linden Avenue, passing the Bahá'í Temple. Finally, turn left at Green Bay Road and have breakfast at Walker Bros Original Pancake House (153 Green Bay Rd.) in Wilmette.
Evanston South
Distance: 3 miles
Run south along Sheridan Road, continuing until it becomes Chicago Avenue and eventually Clark Street. Gorge on fresh baked Mexican pastries at Panade­ria Ayutla (6963 N. Clark St.) in Rogers Park. Just follow the smell of churros and pan dulce.
Baseball run
Distance: 3.5 miles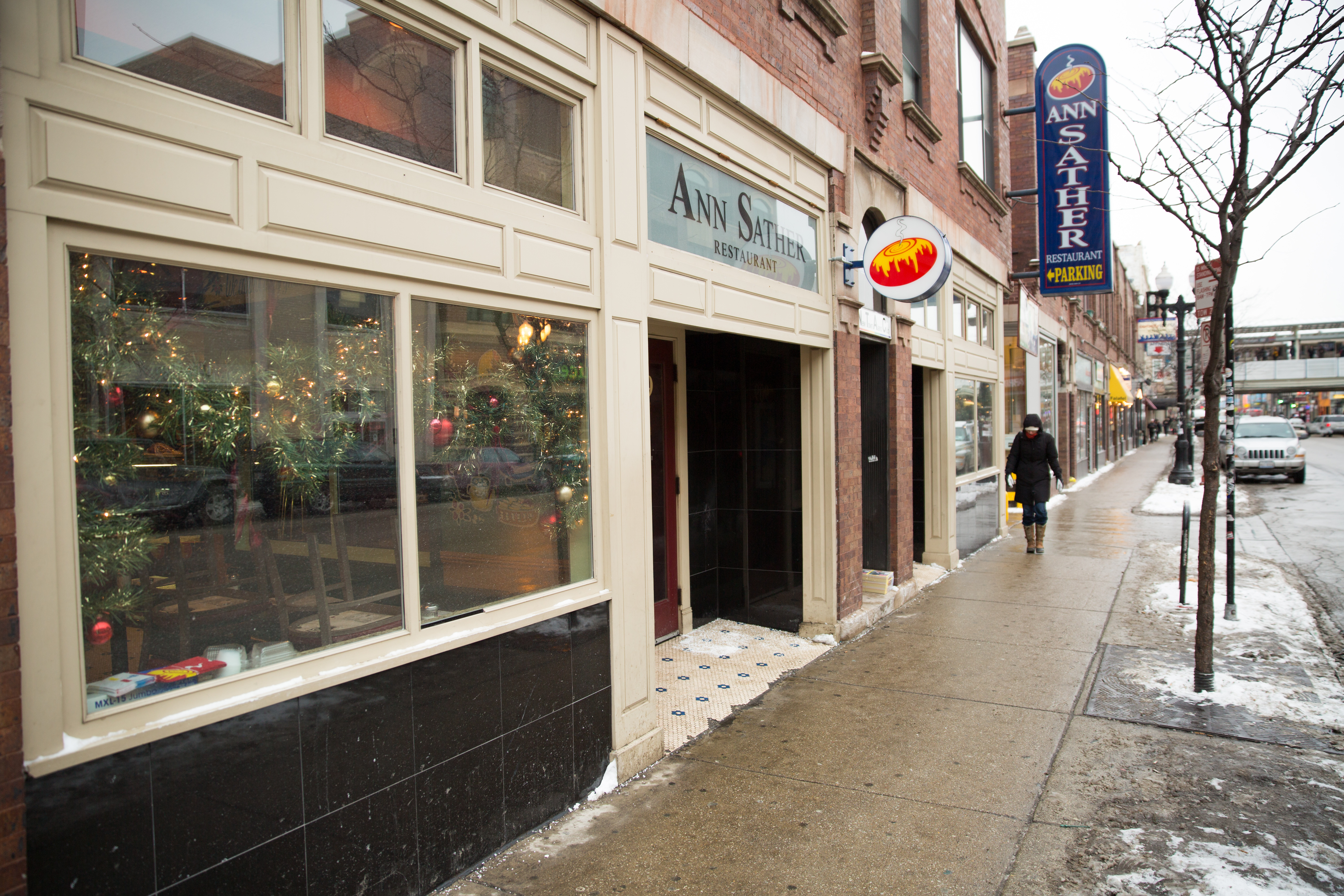 Whether or not you believe the Cubs will break their century-long World Series drought, Wrigleyville is worth your time. Start at the stadium and head east to Lakeshore Drive. Depending on how fast you're running, you'll notice a sudden scenery change from Wrigleyville's sports bar atmosphere to Belmont Avenue, a hip area full of vintage shops and record stores. Heading south along Belmont Avenue, turn right on Clark Street, right on Waveland Avenue and right again on Sheffield Avenue to return to Wrigleyville. Try Ann Sather Restaurant (3411 N. Broadway St.), or for vegan options, head to Pick Me Up Cafe (3408 N. Clark St.).
Argyle, Lincoln Square, Devon Avenue and Andersonville
Distance: 6 miles
Take the El to Argyle and run west on Argyle Street, which is filled with Chi­nese and Vietnamese shops and restaurants. Keep running until you hit Lincoln Square, a historically German neighborhood. Turn right at Western Avenue and run north to Devon Avenue, a street with a variety of Indian, Eastern European and Middle Eastern shops. Run east until you reach Clark Street, then turn right toward Andersonville, a historically Swedish neighborhood. Stop for baked goods at the Swedish Bakery (5348 N. Clark St) or a full breakfast at M. Henry (5707 N. Clark St.).
West Chicago
Distance: 6.5 miles
Get off the El at State/Lake and run west on Lake Street until you reach Halsted Street. Turn right, then turn left on Milwaukee Avenue. Continue until you reach the black iron fountain at the Polish Triangle, the center of Chicago's historically oldest Polish neighborhood. Turn left at Augusta Boulevard to pass through Ukrainian Village—making sure to look out for the historic St. Nicholas Cathedral—and Humboldt Park, a Puerto Rican neighborhood with a lagoon and native wildflower at its center. Continue until you reach North Avenue, then run east to Bucktown and Wicker Park. Eat at Birchwood Kitchen (2211 W. North Ave.), which uses fresh, local ingredients in its seasonal menu. Take the Metra home from Clybourn Station.
Lakefront Trail
Distance: 18 miles
Starting anywhere along Lakeshore Drive, catch picturesque views of Lake Michigan and the skyline ask you make your way along the classic Lakefront Trail. End in the South Loop at Bongo (1152 S. Wabash Ave.), where the food is fresh and pancake flavors change by the season. Even though the entire trail stretches about 18 miles, shorten the route as desired.