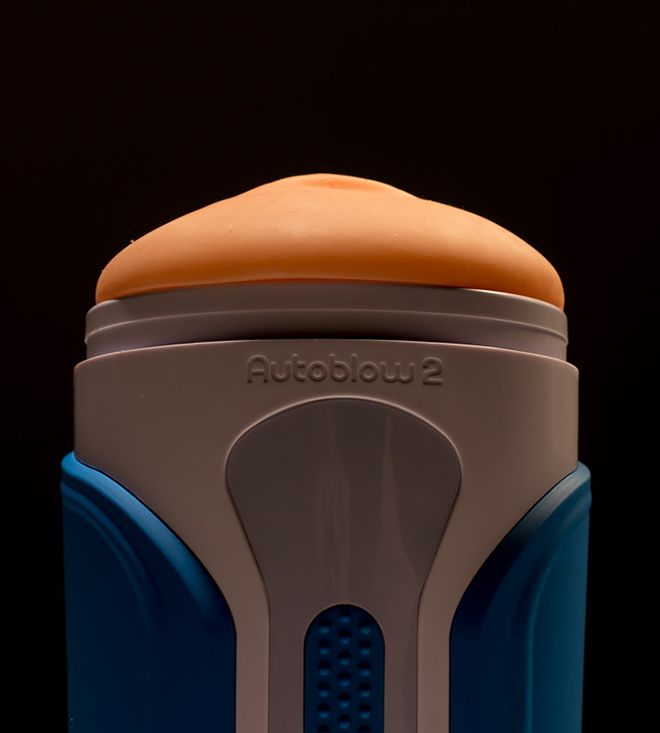 The world of robotic sex is coming. Thanks to the wonders of modern engineering and the fundraising might of Indiegogo, humankind now has access to the Autoblow 2. The future of human-robot sexual relations has never been brighter.
The product took the Internet by storm earlier this year, garnering heaps of media attention that propelled the project to raise $279,905 on Indiegogo, far surpassing its $45,000 goal. In the campaign, inventor Brian Sloan billed the device as a "realistic robotic oral sex simulator for men," promising users that it's the best male sex toy ever designed.
Buyers have responded in droves to the new product, with more than 15,000 Autoblow 2 devices sold since the Indiegogo campaign began. Sloan, who was born and raised in Skokie and moved to China to manufacture sex toys, has been busy shipping the product worldwide since the close of his Indiegogo campaign.
Sloan now sells the device exclusively online. While he hasn't lived in the area since entering the sex toy industry, his parents still live in Skokie, and his father managed construction and served as the general contractor of Slivka Residential College.
Sloan claims that in the process of using the device, men will actually become better at sex, training themselves to resist ejaculation for longer with regular use. Laura Haave, former coordinator for sexual health education and violence prevention for SHAPE and owner of the Tool Shed, a feminist sex store in Milwaukee, notes that other sex toy companies like Fleshlight make products designed for similar purposes. In this sense, the Autoblow 2 improves one's sex life, rather than merely serving as a mechanical substitute.
"We have a lot of men coming into our store concerned about lasting longer," Haave says. "I certainly tell men about products like the Autoblow amongst other methods to help delay ejaculation."
Despite the innovative nature of the product, the Autoblow 2 portends a dystopian future for some. While Medill junior Alli Shapiro, co-chair of Northwestern's Sex Week, appreciates the product's desire to help men fulfill their sexual needs, she personally worries about the implications it holds for men's abilities to find actual sexual partners.
"It's clearly supposed to be a replacement for a woman," Shapiro says. "To actually build a machine that will just do it without the human interaction that's normally necessary to get a blowjob is a dark utopian future to me."
Chinese manufacturers developed the first iteration of the Autoblow, created to be sold under different names in different markets. Sloan, who has sold a variety of sex toys for the past six years, set about creating the second version after deciding that the original could be improved.
"The concept of the Autoblow already existed before the Autoblow," Sloan says. "It just hadn't been executed properly by anybody else."
While there remains a social stigma surrounding the use and discussion of sex toys, particularly for men, Haave says many types of people use them, not just single men unwilling or unable to find human partners. Men in long distance relationships come into her shop looking for products like the Autoblow 2, and her staff aims to make those people feel comfortable about buying her products.
"Whenever people ask, I try to dispel the myth that there's something wrong with using sex toys," Haave says. "They're not just for people who aren't in relationships or can't find someone else to have sex with."
The success of the Autoblow 2 suggests that buyers are responding to a product that's come a long way in replicating a human sexual experience. Whether the incoming robosexual revolution proves beneficial for society or creates a dystopian future of sexually self-sufficient but lonely people remains an open question.