This week, something amazing happened. Associated Student Government, student leaders and the Center for Student Involvement launched the Student Engagement Stipend program. The stipend aims to provide extra financial support to individuals on student group executive boards or those who consider themselves to be exceptionally engaged on campus. It's about making the quintessential Northwestern experience possible for many who cannot pay to engage.
"What student groups are you involved in?" is a question I encountered while going through Panhellenic Recruitment as a freshman, and today as a senior, I know it's as common as the "What's your major?" Welcome Week icebreaker.
The person with the right answers to these questions has a lot of other things going for her – like money. Having the right answers perpetuates ignorance around an inconvenient and exclusive truth: The social capital of engagement requires economic capital. I asked Amanda Walsh, current president of NU QuestScholars and Student Engagement Stipend Committee member, what we leave out when we talk about the craziness that is a Northwestern student's schedule.
"Northwestern makes it incredibly hard for low-income students to be the 'proper kind' of busy," Walsh said. She pointed out that individuals in high-profile organizations are considered to have more valuable involvement than a working student.
There's an inequality of busy at Northwestern that we rarely talk about.
I'm telling this story because I love what I do here.
I'm also telling this story because I'm exhausted.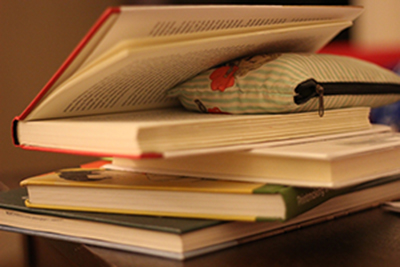 I'm tired of my friends finding it bizarre that financial aid and work-study determine my social, academic and professional possibilities on campus. I'm tired of (and I'm sorry for) not paying Project Wildcat program fees, Wilderness First Aid certification costs and Theta dues on time. I'm tired of promising that next quarter will be better, that next quarter I'll work more, that next quarter I'll spend less, that next quarter our community will value every student's involvement.
Northwestern students are busy, and our careerist culture is not normal. We know this, and we talk about it, but something goes unheard.
When we say "busy," we mean the exec board member with time that he or she can choose to dedicate to extracurriculars, not the work-study student that dedicates time to multiple jobs instead of student group involvement.
"Busy" at Northwestern is a toxic humblebrag. In an NU Hillel blog post by Jonah Newman called "Curing the Disease" – the disease being over-commitment – not one of the examples listed to convey NU students' "vibrancy and passion" is a job. Like the 538 student organizations registered on Wildcat Connection, most are unpaid. Others, like Greek life and Dance Marathon, have a price tag.
At a school of over 8,000 full-time undergraduates, over 2,000 students work on and off campus through Northwestern's Federal Work-Study Program. Yet, it seems the typical (if not idealized) Northwestern experience doesn't include having to work to pay for school and other activities.
Every hour spent being "engaged" in the Northwestern community is an hour lost at a work-study job, second job or even a third job. Sound like an exaggeration? For low-income students, it's the everyday.
I've worked multiple jobs to make my Northwestern experience possible. That sounds sucky to many people, which is a problem. It reveals our perception that jobs are something people do to get by. They are perceived as less meaningful engagements, unlike student groups. I don't hate my job, and I don't work in a disengaged silo. As the social media student-worker at NU's International Program Development Office, I laugh with my managers, eat pretzel chips from a well-stocked, wonderfully German snack shelf and get creative in order to tell Northwestern's study abroad story.
I love my job, but when I can't make a meeting or get coffee with friends because of it, the response is always, "Work? That sucks." When we think about work-study jobs, we're not thinking about the skills gained.
When we think about working students, "We simply think about them needing to earn money," Walsh said. "We think about being poor when we hear about people working, and that's inherently flawed."
This skewed definition of what constitutes valuable busy-ness extends beyond campus. The Atlantic's Olga Khazan takes on the contradictory reality of admiration, time and income.
"Though we often praise white-collar 'superwomen' who 'never sleep' and juggle legendary careers with busy families," Khazan explains, "it's actually people who have the least money who get the least sleep."
Busy is a status symbol with deep roots (some point as far back as Protestant work ethic), and today, it is bought with time. Media attention has grown to condemn the glorification of busy, yet this critique is only relevant to a financially specific type of busy-ness. It marginalizes those who cannot afford free time.
Relaxation and résumé builders are impressive. They deserve celebration. This involvement should inspire, and, to me, it often does. What doesn't happen, however, is the celebration and admiration of Northwestern's working students. That's a story my peers seldom hear. An easy explanation is because many jobs are not glamorous – or more importantly, are assumed to not be.
How do we achieve an equality of busy? The Student Engagement Stipend is a great first step, but it's not enough because it's only real for those who have already had the luxury to engage. One needs to be incredibly involved or on an executive board to get the stipend, and while that's an amazing step, it excludes students with sparse campus involvement. Those who do not have the financial stability to become engaged will still find it difficult to climb our Northwestern involvement ladder.
Financial instability precludes any other activity, be it social, extracurricular or academic. To really climb, we need to tackle the first rung.
Editor's note: this post was updated on Saturday, February 28 at 4:05 p.m. to correct the spelling of Olga Khazan's name. NBN regrets the error.