I know what you're thinking, this title looks suspiciously like a Buzzfeed article. However, my high school job was a barista at Starbucks. I worked there long enough to have a general idea of which people ordered which drinks. So, after an extensive research, here are my results.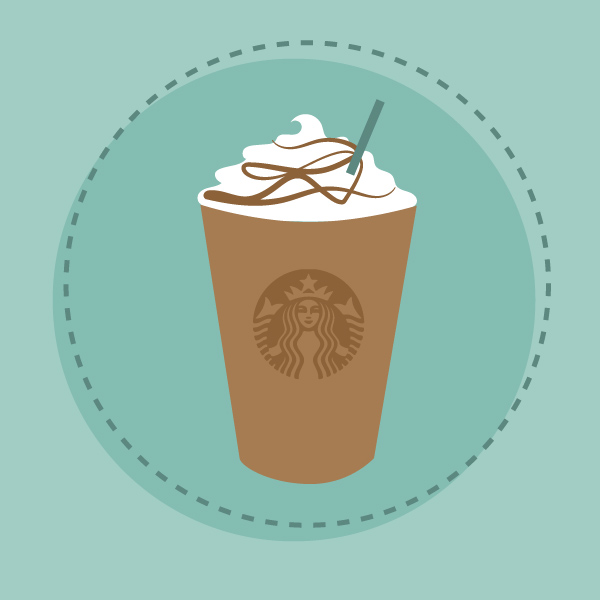 Graphic by Emma Kumer
Frappuccino: I figured I'd knock this one out of the way first. The main demographic for this beverage is a preteen/teenage girl or boy. They either have very little or no caffeine, and give a hint of coffee for people who haven't fully embraced the bitter flavor. They are geared toward people with fast metabolism, such as those of middle schoolers. Choosing a frappuccino means that you are just enjoying life. You don't need any stimulants to stay awake. It's the ultimate "treat yo self," lots of sugar, calories and money, but it's never a disappointment. Side note: there's always one or two 30-year-old men that come in and order Ventis, which throws me off.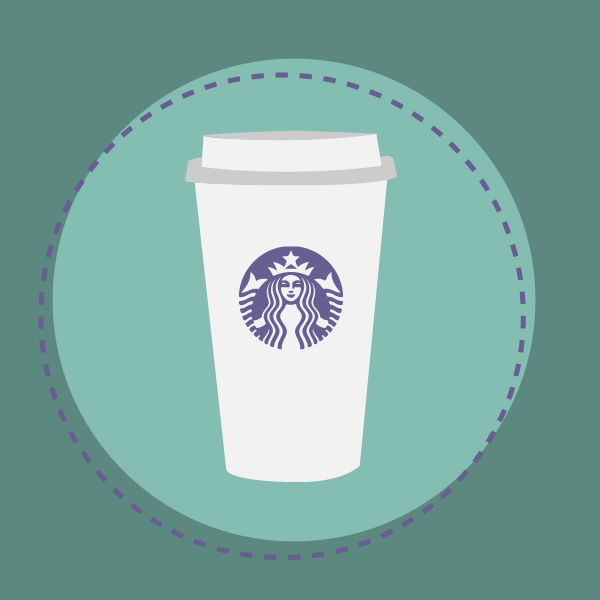 Graphic by Emma Kumer
Chai Tea Latte (iced or hot): This drink is for dads. More specifically my dad, which is probably where most of the association comes from. But, it can also be for people with dad-like personalities. There's always that one dad of the friend group (you know who you are). This drink is for anybody who wants to feel fancy and grown-up, but can't drink real coffee or real tea. It has a lot of sugar and spice and draws a unique crowd.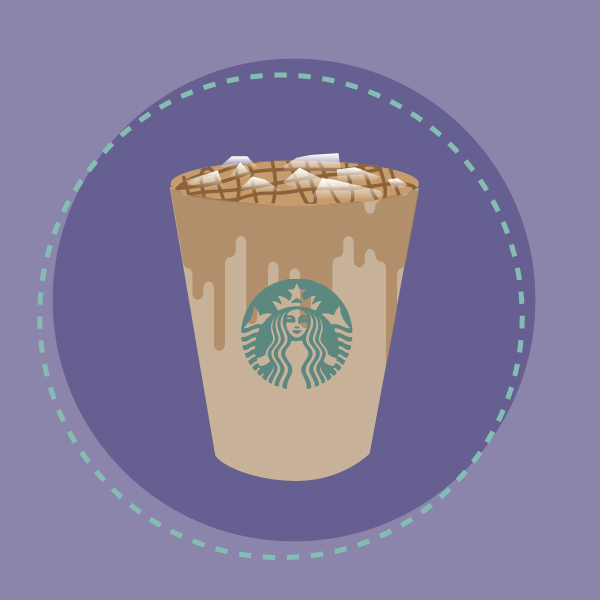 Graphic by Emma Kumer
Iced Caramel Macchiato: People order this drink because it looks cool. Sure, caramel and espresso are a good combo, but if you want to save money and get your drink faster, you could've ordered an iced caramel latte. The difference between a macchiato and a latte is that the espresso goes on the top rather than the bottom. This way, when you sip the drink, you get a slow transition from bitter to sweet. However, if you stick a straw in it and mix it all around, it basically becomes a latte. If you choose this drink, you want a good Insta or Snap story pic, and you want to feel extra. Or, you are uneducated about the latte/macchiato dilemma. Please choose wisely.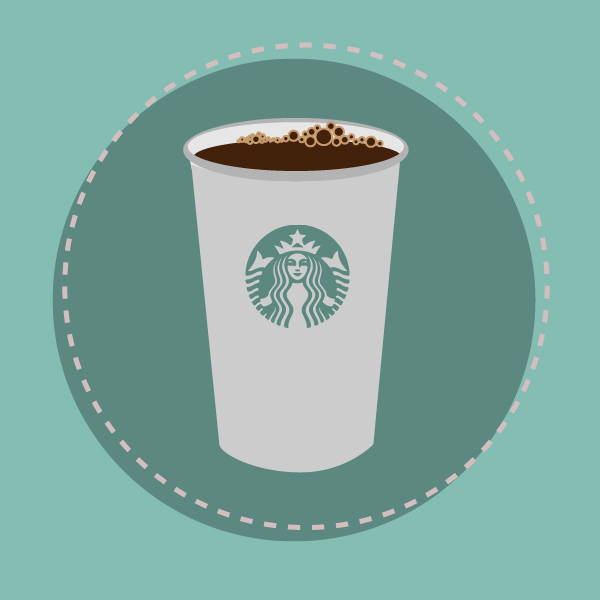 Graphic by Emma Kumer
Black Hot Coffee: Starbucks' hot coffee is definitely not the highlight of their menu. But at my Starbucks, we always had a few regular customers that came in and got a coffee. Every. Single. Day. I was amazed at this extreme level of dedication, but really this order means that you are a combination of lazy and cheap. You are too cheap to invest in a higher quality drink that actually tastes good. But you also are too lazy to make yourself a cheaper cup of coffee at home. If you order black hot coffee it means that you don't want to treat yourself, so instead you are making yourself worse off. Most likely you are drinking coffee for the caffeine so you're also pretty tired. Maybe get a (free) Starbucks card and use a free drink to treat yourself every once in a while.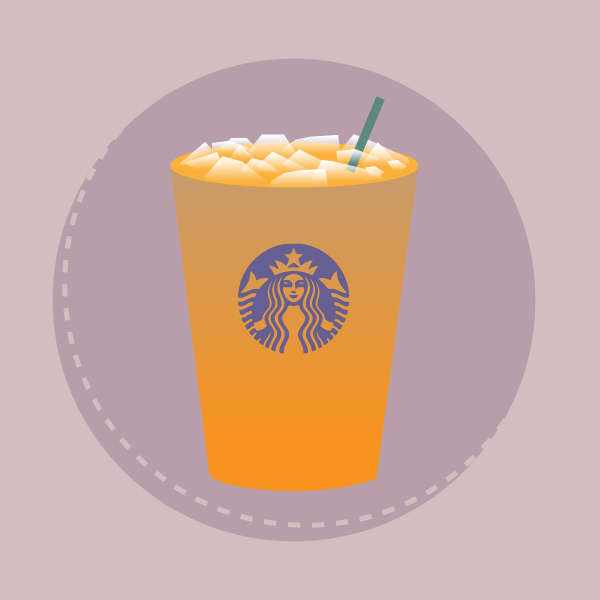 Graphic by Emma Kumer
Iced Tea (unsweetened): There is quite the distinction between those who order iced tea with syrup and those who order it without. Also pro tip: all Starbucks' Iced Teas come with sweetener. It's a southern thing, or whatever, so if you don't want sweetener, you have to specify. Anyway, the sweeteners of the world are the people who are trying to get in the swing of tea, but can't fully commit. Those that get their iced tea unsweetened have mastered the art of tea. They have chosen a drink that to them, tastes pretty good, and is also cheap and has zero calories. They are successful human beings, having trained themselves to like something that most people hate. It's sort of like a little club that is totally worth the effort to get into.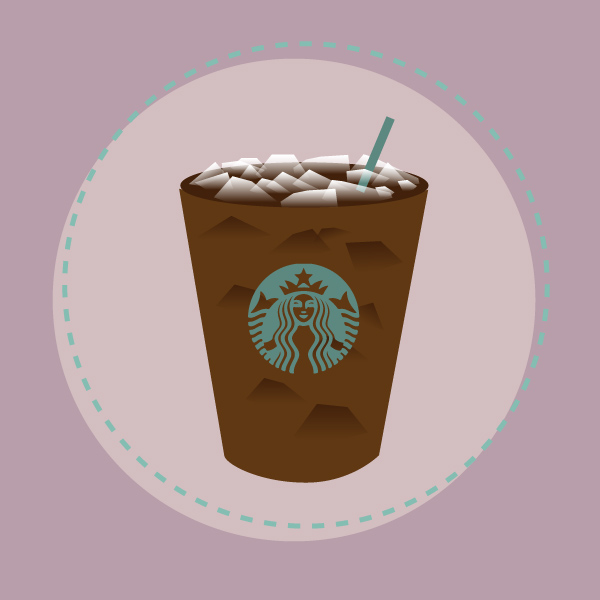 Graphic by Emma Kumer
Cold Brew: I'm sure you are all wondering which category I fall into, so here it is. My typical order is a cold brew with cream and caramel. It still has a little sweetness in it, while packing a huge caffeine punch. So much punch that sometimes I start shaking after drinking one quickly, and that's the way I like it. Cold brew lovers are more sophisticated than iced coffee drinkers. Their palette has evolved so that they enjoy the bitter taste of the coffee that takes over 24 hours to make. They are most likely extremely tired and overworked human beings: they drink the coffee to wake themselves up, but to also feel happy again. 10/10 would recommend for any college student.