The dreary days of Winter are over. The weather is finally warm enough to stop hibernating in the library and cram for midterms on the Lakefill, order iced drinks at Norbucks and most importantly, ditch your bulky winter clothes. Spring is finally here, and while it's nice enough to start storing your puffy coats for good, you still need some coverage from wind, rain and the occasional cold front. Trying to create an outfit that works for Evanston's confusing Spring weather is no easy task, but there are pieces that work in all types of weather, no outfit change necessary.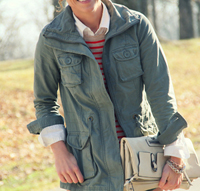 Utility jackets, also known as military jackets, are great to wear at almost any time of the year, but they're especially great for transitioning from winter to spring. Lighter (and cuter) than your North Face, a utility jacket will keep you warm from cold, rainy days but won't overheat you if the sun comes out. It also acts as the perfect balance to your girly spring pastels. Utility jackets come in all different shapes and hues, so you can find one that flatters your body and skin tone, and if you want extra coverage, there are hooded options . And to keep the trend going into the hottest days of summer, in-"vest" in a sleeveless version.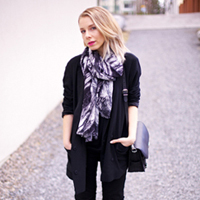 Scarves are another versatile piece, but this quarter, put away your knit and wool scarves and opt for a lighter material, like linen, that will protect from cool breezes without suffocating. These spring scarves come in a variety of colors and patterns and can liven up even the most basic outfits. Add a solid color scarf to compliment a floral dress or a cute watercolor print one to enhance jeans and a t-shirt. Scarves are also a great way to experiment with print mixing. If you don't end up liking the way it looks, you can just take it off and put it in your bag.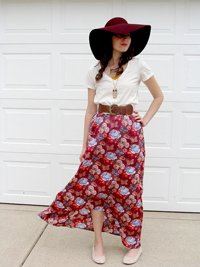 Maxi skirts are the perfect bottoms to wear if you didn't have the luxury of spending your spring break at the beach and want to hide your legs until you've built up a good base tan. They provide all the coverage of pants but aren't as stiff or constricting and go with almost anything, no matter the color or print. Wear one with a lacy top and sandals for a feminine, bohemian vibe or toughen it up with band t-shirt and sneakers. Maxi skirts work for a number of occasions and can transition from day to night as well as from winter to spring. Put on some heels and shiny jewelry if you're feeling fancy.